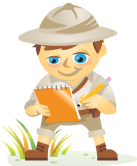 When little-known, first-term Illinois senator Barack Obama faced Hillary Clinton in the 2008 Democratic presidential campaign, he knew he couldn't compete with her financially. He couldn't afford telemarketing and direct mail campaigns or TV and radio advertising.
So instead of playing by the old rules, he made new rules. He started blogging and he created profiles on Facebook, Twitter, LinkedIn and YouTube.
He also hired the co-founder of Facebook, Chris Hughes, to be his Internet strategist. And he won the Democratic presidential nomination even though he spent a lot less money than his opponent.
At the time of the election, Obama had five million fans on Facebook—over four million more than Clinton. On MySpace, the numbers were approximately 800,000 and 200,000, respectively. On Twitter, he had over 100,000 followers and his opponent had about 5,000.
And he did all of that by following the principles of inbound marketing.