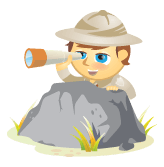 Do you need to justify social media efforts to company leaders?
Do you want to know exactly what impact social media has on your business?
In this article you'll discover how SAP North America created a process that shows them exactly how social media is touching millions of dollars in potential business.
SAP is a global leader in enterprise-level software and services. They have nearly 67,000 employees globally, and over 15,000 in SAP North America. They service 25 different industries and 12 lines of business with enterprise software.