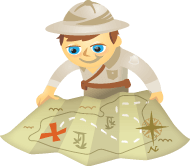 Are you wondering what to make of all the new Facebook changes?
This article takes a detailed look at how the News Ticker, Smart Lists, News Feed, Subscribe feature and Timeline will impact marketers and business owners.
It's been quite a rollercoaster recently with all the new Facebook changes. Some changes have already happened (i.e., News Feed and the new Smart Lists) and other changes will be coming as a result of the Facebook F8 conference.
Let's dive into these changes in detail and talk about the changes to come in the next few weeks with the new Facebook Timeline.