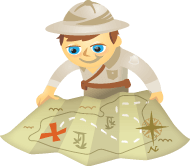 Do you want more leads?
Have you looked into SlideShare?
This article will give you 10 tips to maximize your leads with SlideShare.
Why SlideShare?
The rise of visual content marketing is forcing marketers everywhere to re-evaluate their overall strategy.
No longer can a marketing professional rely solely on white papers and blog posts to get their message to prospective buyers and customers.
It's now vital to include a visual element across all marketing campaigns.
SlideShare is an essential part of any successful content marketing strategy for many businesses. It's much more than just a place to upload your webinar slides, it's a powerful social community with a reported 60 million monthly visitors.