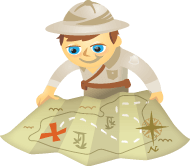 At the 2011 f8 conference, Facebook announced Timeline — a major overhaul of the personal Facebook profiles to which we've all grown accustomed.
UPDATE December 15, 2011: Facebook announced that Timeline is now available worldwide. Read how to get started.
When Timeline is rolled out, your personal profile will be organized in reverse chronological order, as a "timeline" of your life, like an online scrapbook. As Facebook CEO Mark Zuckerberg says, "Timeline is the story of your life… in a new way to express who you are."
When Will Timeline Become Available?
At this point, only those who are registered Facebook application developers have the option of converting their personal profiles to the Timeline format. And only they can see the Timelines of others who've opted for it.