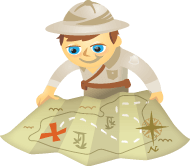 Are you frustrated by the default random YouTube thumbnail option for your videos?
Do you wish you could create something custom to improve your views?
Since December 2011, YouTube has been making some radical changes to their site.
Everything from the home page layout, website colors and even the look and feel of the video players have changed dramatically.
But none of these aesthetic changes have had any real impact on the way we need to be marketing videos on YouTube.
However, this latest change may just be the biggest game-changer that savvy video marketers can take advantage of! Introducing the Custom YouTube Video Thumbnail.
A Little Background
In April 2012, YouTube quietly rolled out the option for all YouTube channels to become "YouTube Partners."  This original YouTube Partner Program consists of a selective club of content producers with a large audience and a ton of views.