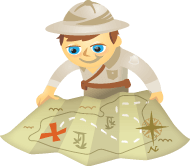 Are you looking for easy ways to engage new Facebook fans using Timeline?
Keep reading to learn how free apps can provide enormous opportunities for your business.
Why Facebook Timeline Apps?
Now that the new Timeline layout is mandatory for all page owners, we're all beginning to find our way around the new layout.
For many, especially those who just started seeing traction with the old layout, Timeline presents brand-new challenges (and opportunities!) for staying top-of-mind.
Sure, the layout is beautiful, with lots of room for high-res video and photo. But with all the rules and changes (e.g., that your cover photo can't be promotional, or that there's no more driving non-fans to a default "welcome" tab prompting them to Like your page), page admins have their work cut out for them in terms of fostering high engagement and moving their fans to take action. Without engagement and momentum, your page is as good as invisible.