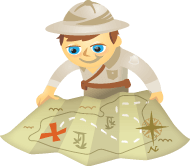 Is your blog slow?
Do you want to improve the experience for readers?
In this world of instant gratification, speed of content delivery really can impact your business.
Keep reading to discover ways to increase the speed of your website.
Why Website Speed Is Important
First impressions matter.
One way to see how fast your website is loading is to use Pingdom.
When new visitors come to your site, the first thing they notice is the load speed and then the design.
Even if you have a fantastic website, if your page doesn't load fast enough, visitors might leave before they see your website design.