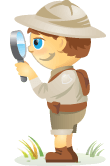 Is your business working with bloggers?
Do you blog?
This article examines new research that shows blogging is here to stay.
Like many social media tools, blogs have seen a steady increase in numbers and influence over the last several years.
Note the growth charted by Invesp. On Dec. 2, 2011, that number was 178,637,835 (according to BlogPulse).
Number of Blogs Grows