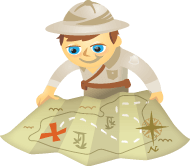 Are you looking for creative ways to improve your Facebook engagement?
By narrowing the people who see your posts, you can actually get more engagement.
It sounds counterintuitive, but it works when done right.
What Are Facebook Targeted Posts?
As you may know, Facebook recently introduced a limited rollout of Enhanced Page Post Targeting.
At the time of this writing, pages with over 5,000 likes are more likely to have the option, but that isn't always the case.
Previously you had some control over who sees your posts by clicking on the Public button beneath your post. You could target the location or language of who sees your posts both in their newsfeed and on your wall (now timeline).
This feature is now expanded with Enhanced Page Post Targeting.