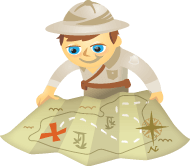 Is social media not working for you?
Are you struggling to form a social media connection with your audience?
Have you found that the recommended "getting started" tips and tricks for social campaigns just haven't resonated with your followers?
The truth is, while there are plenty of audiences that respond well to social media marketing attempts, there are others that don't for a number of different reasons.
In this article you'll find out how to recognize the variables that could result in an audience-marketer mismatch and how to work around them.
Why Your Social Media is Not Working?
If you feel like you've tried everything to connect with your audience, but it's just not working, you're probably looking to social media experts for advice. Maybe you've followed that advice, but your audience still isn't responding. What's going on?