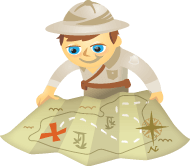 Are you planning to run a social media sweepstakes to make your business stand out this holiday season?
Do you need a guide to ensure that you don't miss the crucial elements of a successful sweepstakes promotion?
Sweepstakes, contests and giveaways are increasingly popular among marketers who are vying for the attention of their social media audiences. Choosing a prize is the easy part.
Whether you run your promotion on Facebook or Pinterest, it's easy to overlook something. Making sure you've got all your planning, technical and legal "i's" dotted and "t's" crossed is critical to your success.
In this article, you'll learn the five steps of running a successful social media sweepstakes.
#1: Assess Sweepstakes Objectives
This is where most companies shortchange themselves. How? By focusing on superficial objectives that may not benefit their business.
For example, does it make sense to run a sweepstakes to increase your already-large fan base or do you want to jumpstart your social engagement process?