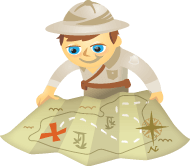 You've likely heard of StumbleUpon. But do you really understand how to use its full power?
StumbleUpon is a social bookmarking and rating site where people can "Stumble" their favorite web pages, write reviews and share their discoveries with their followers.
This network is like Delicious, but with a more enhanced social platform and sharing system.
Why Use StumbleUpon?
StumbleUpon can be a great site to organize your favorite bookmarks, although it isn't quite as advanced as Delicious in organization. You can easily save items by giving them the thumbs-up using the "I like it" buttons on the StumbleUpon toolbars for Firefox or Chrome.