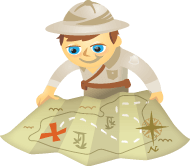 Have you thought about running a social media contest? Wondering how to best measure your return on investment (ROI)?
This article will help with three case studies.
But first, about that ROI… It took some time after the advent of online advertising before marketers started asking, "What are these 'eyeballs' worth that I'm paying for?"
With social media, the tough questions around metrics started being asked much sooner. As marketing budgets stay tight, it's no surprise that the need to show results is high.
So when it comes to contests on the social web, how do we go about evaluating ROI?
Investing in Your Social Media Contest

Before you can demonstrate a return, you must first make an investment!