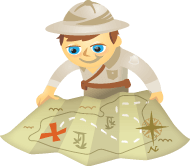 Are you looking for actionable tips to improve your social media marketing?
Are you wondering what the common themes of social media experts are these days?
This April, 1,100 passionate marketers from every corner of the world traveled to San Diego for Social Media Marketing World (#SMMW13), to find out.
The number of conference takeaways and buzz was immense.
For this article, I've focused on 26 takeaways from SMMW13, including notable quotes by presenters and their session titles.
CATEGORY: Calls to Action
#1: Get More Leads With Calls to Action
Throughout the conference, the topic of calls to action (CTAs) came up in numerous sessions. What is a CTA?
A social media call to action is an integral and often overlooked element of an effective social media strategy. Social media gets prospects, customers and the public primed to want to find out more about your offering or to engage with you further, but you must lead them to the next step in your sales or other conversion process.