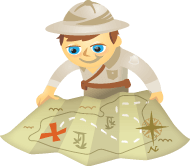 Are your blog posts irresistibly sharable?
Do you want more people sharing your content across social channels?
Blog posts are the hub of your social media presence.
In this article you'll discover how to use your blog to improve social media shares on Facebook, Twitter and Pinterest.
#1: Integrate Blog and Social Media Comments
Many bloggers are discovering something interesting: When they update Facebook with a link to a new blog article, fans are leaving comments on the Facebook update instead of the blog.