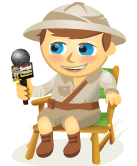 In this video I interview Michael Brito, the author of a great new book, Smart Business, Social Business.
Michael is also the SVP of Social Business Planning at Edelman Digital.
Michael shares insights into the key factors that influence how larger businesses can benefit from engaging in social media, and how these activities should be managed.
Be sure to check out the takeaways below after you watch the video.