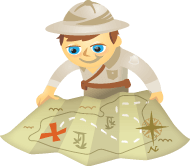 When was the last time you updated your social media profiles?
Are they starting to feel drab or dated?
Your social profiles may be in dire need of a refresh!
And are you sharing the types of updates tailored to the latest platform designs and suited for today's social media marketing?
With recent changes to major platforms, you may be missing out on using some of the cool new options.
To freshen up your social media profiles and take advantage of the latest updates, implement any of the following five ideas.
#1: Optimize Your Google+ Profile for the Platform's New Design
Google+ social profiles were recently redesigned. This represents a great opportunity to freshen up your Google+ profile and review your Google+ content strategy!