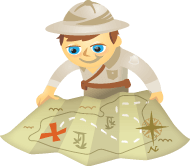 These days we can get our daily news through a multitude of resources from across the web.
But LinkedIn Today is the new player in town for the professional community. Plus, it's a great resource for putting your daily news in the context of your professional social network.
As LinkedIn describes it, LinkedIn Today allows you to discover what the world's professionals are reading, sharing AND tweeting. Bottom line, it's a professional social news source that you can utilize to grow your social influence.