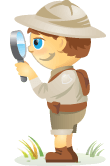 Are you being asked to prove the value of social media for your business?
Do you struggle to accurately measure the return on investment (ROI) of your social media marketing?
You're not alone. Several new research studies reveal that marketing managers are under increased pressure to show measurable results from their social media efforts.
But these same managers indicate that measuring the returns is one of their top two challenges for 2012.
See how your experience compares to others in the industry.