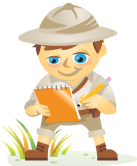 I recently met with Jason Falls, the founder of Social Media Explorer and co-author of the hot new book, No Bullshit Social Media: The All-Business, No-Hype Guide to Social Media Marketing (Jason co-authored this great new book with Erik Deckers).
Jason also has a past with Social Media Examiner. He was one of our founding contributors.
Mike: Some might think the title of your book is a little edgy for the business world. Share how you came up with it and what you are setting out to accomplish with this new book.