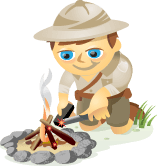 Do you know if you're having an impact on Twitter, Facebook and other social media networks? Do you want some tips on how to measure your social media influence?
As Twitter continues to grow, tools to enhance your Twitter experience and measure your influence are popping up all over the web. In this article, I'll highlight five free tools that offer easy ways to keep track of your influence on Twitter and beyond.
#1: Klout
Perhaps one of the more well-known resources for measuring your Twitter influence is Klout, which is available as an extension for Chrome and Firefox, as well as the stand-alone site. Late last year, Twitter client Seesmic also integrated Klout scores into its desktop and web versions.