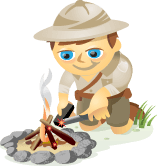 Do you engage with customers online?
Are you looking for tools to help manage and monitor customer relationships?
From product discovery to purchase and support, tools have emerged to help your business manage the social customer experience on whichever channel your customers prefer.
In this article you'll discover eight tools to help your business provide a seamless social customer experience.
The Evolution of Customer Experience
Social customer experience is not built purely on old foundations such as ticketing systems. Nor is it designed only to support customers on Facebook, Twitter, and other social media platforms. Today, social customer experience is a hybrid of the two.
What started off with a simple model of customer support ("Email us and we'll help.") has since evolved to include ticketing systems, live chat, and social media.
Listen now: Play in new window | Download
Subscribe: Android | Google Podcasts | RSS