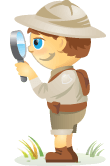 Have you considered reaching out to social influencers to win more credibility and sales?
Do you want research to help make the case that influencer marketing works?
In this article you'll discover the most recent findings about marketers' perception of influencer marketing and its ability to boost social media marketing efforts.
Influencer Marketing Defined
Quickly, influencer marketing happens when marketers create a list of influencers: regular people—not movie stars—who have blogged, videoed and podcasted themselves into social media stardom. These influencers have proven credibility among and even sales to a specific target audience. Examples include fashionista Chiara Feragni (3 million Twitter followers), YouTube makeup video blogger Michelle Phan (7,600,000 subscribers) and John Lee Dumas of the Entrepreneur on Fire Podcast (923,000 unique listens in December 2014).
Listen now: Play in new window | Download
Subscribe: Android | Google Podcasts | RSS