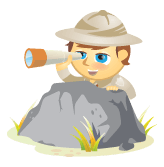 Do you want to increase your sales, but don't have money for advertising?
Would you like to grow your business using social media?
In this article you'll discover the social media "Secret Sauce" that anyone can use to grow their business without spending money on advertising.
The Cheapskate's Guide to Marketing
Alison Prince–a self-described "cheapskate at heart" and owner of Pick Your Plum, an online retailer specializing in limited-time discount deals–grew her business 800-fold using what she calls her "Secret Sauce".