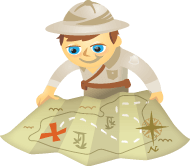 How should business-to-business (B2B) marketers best use question-based social forums?
For business-to-business companies in particular, LinkedIn Groups, Quora and HighTable are just three examples of forums where marketers can demonstrate their knowledge.
In this article I'll cover how B2B marketers can best approach these sites and provide eight recommendations for generating qualified leads and driving sales.
Note: The examples used all come from actual Q&A site conversations, with names removed for privacy purposes.
Overview of Question and Answer–Based Sites
When Q&A social media sites first came out, they were intended for people to exchange ideas and gather information. Unfortunately spammers and non-experts took away from their usefulness for a while.