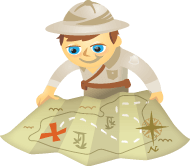 If you keep up with social media news, you may be interested in the relaunch of Myspace.
Are you wondering if Myspace is a place for your business?
In this article, I will look at what types of businesses can use the new Myspace and how to create a great profile with the new layout.
Please note that the new Myspace is in beta mode—you can request an invite here or keep an eye out for invite offers from friends.
What is the New Myspace?
In case you missed it, here is the preview video of what the new Myspace has to offer.
.
Myspace has rebranded itself as a social entertainment network—connecting the Gen Y audience to their favorite music, celebrities, TV, movies and games.
They are also home to Myspace Music, which helps major, independent and unsigned artists reach new audiences.