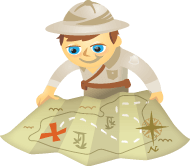 Are you using Facebook Graph Search as a marketing power tool?
If you knew more about your Facebook fans, how would that improve your marketing efforts?
Marketers can now use Facebook Graph Search to perform focused searches that will return better, more accurate search results that can be of real use to your business.
What Can I Do With Facebook Graph Search?
With Graph Search, you can do much more than meets the eye.
Facebook Page owners can use Graph Search to:
Identify their own fans
Learn about favorite interests and hobbies of fans
Identify employees of a business who have liked a business's Facebook Page
Identify interests of competitors' fans
Identify potential business partnerships
Improve the quality of Facebook contests
To help you dig deeper into what Facebook Graph Search can do for you, here are 17 ways you can use Facebook Graph Search queries to improve your Facebook marketing.