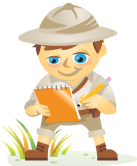 Do you listen to customer conversations about your brand online? If so, how do you respond to those conversations?
Listening on the social web isn't hard to do.
What's hard is creating an effective response system so that when something goes wrong (and it will!), a crisis can be averted, or at least resolved quickly and transparently.
The Johnson & Johnson "Motrin Moms" Crisis
Unfortunately, Johnson & Johnson learned this the hard way.
In November 2008, the giant pharmaceutical company created a Motrin ad for moms who experienced regular back pain from carrying their babies in backpacks, slings, carriers and so on.