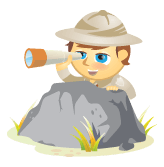 Are you looking for ways to engage with your employees and your local community?
Are you using social media to create awareness for the services you offer?
Keep reading as I reveal how a nursing home used social media to build a loyal local community.
Nursing Homes and Social Media?
Nursing homes, assisted-living facilities and rehab communities are not known for being active in social media—yet.
But changes in Medicare mean communication with patients and families and the employees who care for them is more important than ever.
"The way that we're going to be paid and the way we're going to be gauged is changing; it's evolving as we speak," said Scott Unverferth, director of operations at HCF Management in Lima, Ohio.
New pay-for-performance models are on the horizon for managed care companies such as HCF.
HCF has 27 facilities throughout Ohio and Pennsylvania that provide skilled nursing care, rehab care and assisted living. They have approximately 3,200 employees and have been in business since 1968.
In April 2012 they made the leap into social media and haven't looked back.