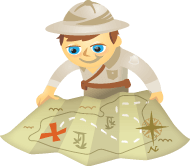 Do you want to stimulate online growth and engagement?
Are you using visual marketing in your business?
Understanding how other businesses use visual content can help you integrate new tactics into your own marketing strategy.
In this article I'll show you how five brands are using visual content successfully.
Why Use Visual Content in Your Marketing?
When it comes to marketing your business, pictures speak volumes. Not only do they make a bigger impact, but also they do it in a shorter amount of time. Research shows the brain processes visual content 60,000 times faster than text.