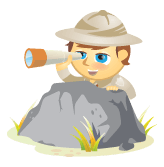 Do you own a small business? Are you tired of hearing how big businesses are succeeding with social media?
If so, Social Media Examiner has some exciting news…
But first, much has been said about big companies such as Red Bull and Cisco, and how they harness social media to drive massive traffic to their sites and generate enormous sales.
But when small business owners are asked about social media, many have no idea how to use it in a practical way that can impact their business goals.