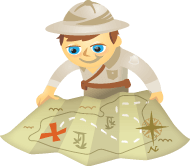 Are you looking for ways to use social media to advance your cause?
Non-profits have many of the same opportunities in social media as for-profit businesses—it's just a matter of altering the strategy.
Non-profits can focus their social efforts to drive awareness, share their story, cultivate donor relationships and open up two-way communication with advocates in ways never before possible.
Here are ten tips that virtually any non-profit can easily take advantage of at little or no cost. These tactics can supplement many marketing efforts already in place and in some cases expand those efforts exponentially by reaching an entirely new audience with a creative and unique approach.