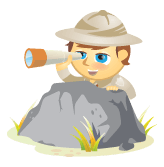 It was a classic business beginning. Two friends, some margaritas, and maybe a little cocktail napkin scribbling.
In 2004, Steven Cox sat down with a fellow musician after a gig. Cox's friend and his wife were expecting their first baby and hoping to buy a house. But as a musician and private instructor, he struggled with making ends meet.
"Playing music doesn't necessarily pay all the bills, unless you have a really big contract or gig," Cox says. "My friend was hanging flyers in drugstores and music stores but still not finding enough students."
Cox, once a full-time musician, worked a day job in IT and management consulting at the time. When he suggested his friend go online to connect with aspiring musicians, the friend confessed, "I'm a musician. I don't know anything about that."
With that, Cox began orchestrating TakeLessons.com.
Today, TakeLessons is America's leading music and voice lessons company—a position reached largely through social media marketing.