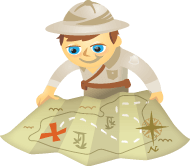 Are your Facebook fans frequenting your website? Do you want them to?
Keep reading for five ways to drive traffic from Facebook to your company website.
Thoughts on Facebook
While Facebook has become an increasingly significant communication medium, for many businesses and organizations, their website remains the primary consumer touch point.
So what do you do if you want to get your Facebook audience to engage more on your brand site?