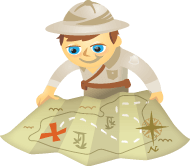 Do you want to build relationships with key influencers in your niche?
Are you looking for an easy way to identify and connect with industry thought leaders?
If so, keep reading for a simple system you can immediately deploy.
Why Focus on Influencers?
Social media is a great way to develop strategic partnerships with key influencers and stay informed about what's happening in your industry.
But you must focus your efforts to ensure that time spent in social media packs a punch.
A study from Forrester Research confirms that 13.4% of U.S. adults online create 80% of the content that influences people. And 6.2% of these web users are responsible for 80% of the influence in social media.
How can you monitor and create relationships with the influencers relevant to your business?