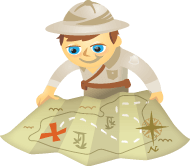 Do you want to discover how to better market yourself and your business with visual content?
Are you looking for a resource guide for your visual content marketing efforts?
This article will help you find tools to create the perfect image, drive traffic and engagement with your images and use visual content to improve your marketing.
Keep reading to discover how to master visual content marketing.
Get Started With Creating Images
How to Get Started With Visual Content Marketing: Do you want to use visual content in your social media marketing? This article shares tools and tips for adding visual content to your marketing mix.