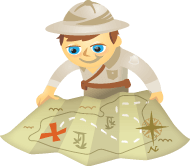 Heads up, page admins! As of October 1st, Facebook announced that any iFrame page tabs not hosted on a secure server under HTTPS will not be displayed to users browsing under HTTPS. This article will tell you what you need to do.
According to Facebook's Cat Lee, "The content will not be accessible for users with secure browsing turned on. There will be a page that states something close to: This app does not support secure browsing."

To help page admins locate a budget-friendly and secure hosting solution for their page tabs, I did some digging and located some great hosting companies offering low-cost secure hosting solutions.
There are certainly others, and I have provided some guidelines for making the right hosting choice. I have also laid out some of the basics of hosting and security certificates.
Facebook and Secure Browsing (HTTPS)
In February, Facebook introduced the "Secure Browsing (HTTPS)" option. Since then, when browsing under HTTPS, any page tab content not hosted securely displays a popup with a warning that the page is not secure. Users have to click on the popup before viewing the tab content.
Page tab creators had the option of providing a "Secure Page URL" to display to HTTPS users. As of October 1, a secure URL is mandatory, and page tabs not hosted securely will no longer be displayed to users browsing under HTTPS.