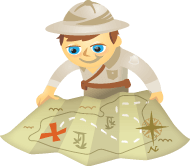 Are you looking for new ways to use live video?
Have you considered using Facebook Live to host an on-screen walkthrough?
Using Facebook Live from your desktop opens up a new world of marketing possibilities.
In this article, you'll discover how to broadcast with Facebook Live using free open-source software.