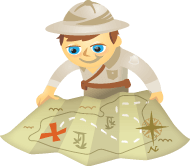 Are you crunched for time?
Could you use a little Facebook automation in your life? Well, help is here.
Facebook allows you to schedule your page posts.
Many people cheered this feature because Facebook's EdgeRank algorithm and other quirks make using third-party tools like HootSuite or SocialOomph for scheduling your posts less desirable than posting manually.
Let's dig a little deeper and find out some of the nuances of using Facebook scheduled posts.
First, we will give you the steps to schedule your posts and edit them.
#1: How to Schedule Your Posts
Scheduling is easy—just follow these steps:
Write your post as you normally would. You can attach photos, add links, add YouTube videos, add tags to other pages and events or just include regular text.