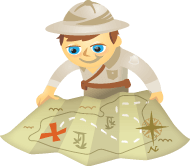 Are you looking for a better way to manage your Facebook ads?
Do you want access to new Facebook advertising features as soon as they're available?
Facebook offers a powerful and often overlooked way for marketers to do amazing things with ads.
In this article I'll show you what Power Editor is, explore its benefits and show you how you can create campaigns using Power Editor.
What Is Power Editor?
The most powerful way to target your ideal audience on Facebook is with Facebook ads.
But clicking the "Boost Post" button and using the self-serve ad tool only scratches the surface. If you want to thrive and direct profits with your Facebook ads, you need to use Power Editor.
Power Editor is a free browser plugin created by Facebook that lets you bulk-edit your ads. It was initially created as a Chrome plugin. Although it does sporadically work in other browsers, you'll likely want to use the Chrome browser when working with Power Editor.