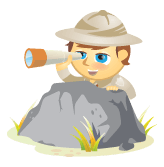 The San Francisco Giants have the most engaged fan base in Major League Baseball.
They're recognized as social media standouts in the sports world.
But as recently as three years ago, they had no cohesive voice on social media and no social media strategy.
The Giants were a traditional organization in a traditional sport. In 2010, when they brought in Bryan Srabian as social media director, they were getting information to fans by broadcasting. Typically this meant holding press conferences and sending out press releases or email blasts.
But then Srabian had an "Aha!" moment. He was reading a book by Chris Brogan and then had a conversation with him on Twitter. "We don't really talk to our fans at all," he thought. But they could.
It was time for a new model based on listening and responding. But first they had to find out what fans were saying, and where they were getting their information.