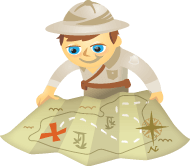 Is your business running out of content ideas?
Content is the fuel for your social media rocket ship and the foundation of any solid presence in the social sphere. Your content cannot be everything to everyone; however, you can be relevant and provide value to your target market.
Generating compelling content that people want to consume can increase your website traffic and help you attract and retain a dedicated following. In order to produce quality content, you're going to need a good source of raw material to continually draw upon.
Here are 11 proven tactics to help you never run out of content: