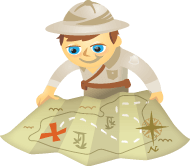 Let's face it—we're all looking for shortcuts to help manage our businesses and social media interactions more efficiently and effectively.  One of the best ways to make your social media activities run more smoothly is outsourcing—having someone manage certain tasks for you.
But when it comes right down to it, there are certain things that shouldn't be outsourced, and there are really good reasons why "you" need to be a part of your social media strategy.
In fact, if you're thinking of hiring someone to manage your social media accounts and handle your online networking, you may want to think again, because you might end up with exactly the opposite of what you're after.
This article will look at social media tasks and what should and shouldn't be outsourced, to see maximum results for your small business.