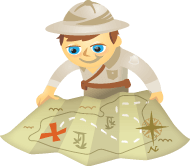 Should your website be social? Are you looking to turn that static website into an interesting social media–enabled destination?
Keep reading to discover how.
Should Your Site Be Social-Enabled?
There's no doubt that social media is a powerful marketing and communication tool for businesses and non-profits that have embraced it.
Yet, for most of us, our websites are still where the rubber meets the road. It's where you turn visitors into leads and prospects into customers. It's where you build your lists and sell your goods.