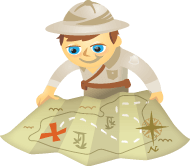 The key to a successful Facebook page is to make sure you have a plan. Specifically, it's crucial that you have a strategy to build your fan base, experiment with promotional opportunities (including Facebook advertising) and customize your page to build brand awareness.
Although there's a lot to consider when growing a successful Facebook page, the rewards of brand exposure, loyal fans and increased revenue are well worth your time and effort!
One way to streamline the time and resources that you put into your Facebook page is to assign a community manager. A community manager is an admin of your page who is responsible for managing the page and making sure it's running smoothly. If you have multiple admins on your page, the community manager is ultimately responsible for managing them as well.