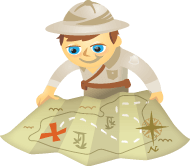 Are you responsible for reporting on social media ROI?
Do you need advice on what to share?
ROI reports justify the resources allocated to social media campaigns.
In this article I'll explore four important parts of a social media ROI report that decision makers want to see.
A Bird's-Eye View of ROI Reports
Social media ROI reports are based on prescribed objectives, the progress of the social campaign tasked with meeting those objectives, the analysis of key performance indicators (KPIs) and whether the original objectives are met.