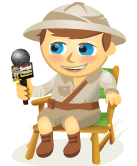 In this video I interview Becky Carroll, who is the author of the great new book, The Hidden Power of Your Customers.
Becky shares the story and meaning behind her "ROCK" strategy and why it is so important to focus on your existing customers.
Be sure to check out the takeaways below after you watch the video.