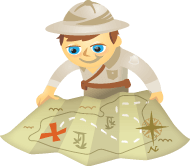 It's no secret that Facebook is the most powerful social network on the planet. With 500 million active users, Facebook represents a huge opportunity for smart businesses.
To take your Facebook marketing to a new level, here are hot Facebook marketing tips direct from the top industry pros. You'll want to incorporate these priceless ideas.
The best way to get the most from Facebook is to model the best. Find out who's doing it right and getting real results, and model their strategies. Here are seven ideas from the top authorities in Facebook marketing. Take notes—these tips are too good to pass up!