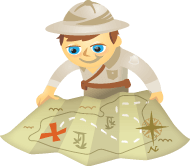 Are you using social media to reach new customers?
Have you tried using Instagram?
Instagram boasts 15 times more engagement than Facebook, Twitter or Google+. What was once a simple photo sharing app is now a key sales channel.
In this article you'll discover how to use Instagram to gain brand recognition and reach new customers. 
Establish a Large Community Base
Thirteen percent of Internet users have Instagram accounts and more than half of the world's top 100 brands are on Instagram. Your customers (and potential customers) are probably there as well.